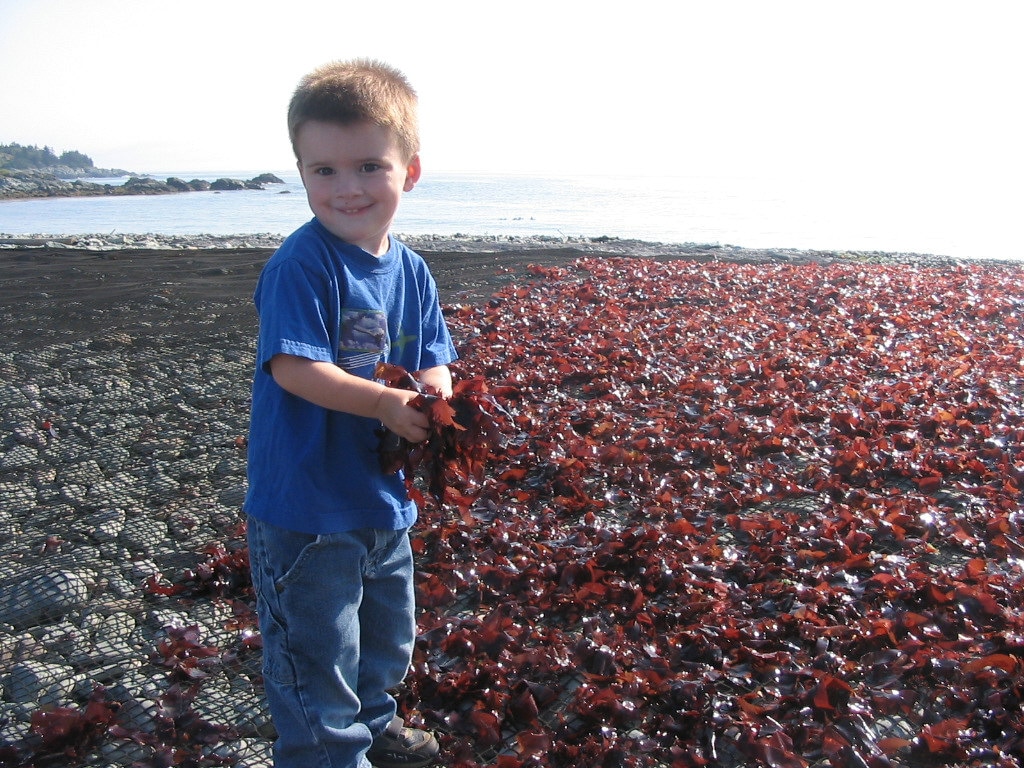 Dulse is a nutritious sea vegetable harvested at low tide in the Grand Manan Archipelago.
Dulse is shown here drying on nets spread over salt kissed sun heated beach rocks.
Dulse is eaten as a dried snack or seasoning flakes added to soups, salads, whipped potatoes It can also be eaten fresh from the sea.
​
Dulse can be ordered from us by going to the BUY DULSE tab above the picture.

You are welcome to come see the dulsing process.
Want to help spread? Help "take up" when dry?
We are always looking for the adventurous that would like to try their hand at something exotic.